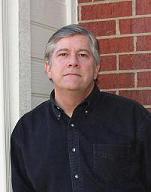 For many years, I ran my own firm as a general contractor doing residential remodeling in the Dallas, Texas area.  Later on, I began to specialize in bathroom remodeling and published a few articles on that subject.  I grew my firm to where we were doing 3 remodels at one time and I was very happy doing what I did.
One day, I was giving an estimate on a remodel where some do-it-yourselfers had already begun the demolition phase.  They had a precious 3 year old daughter who was following me around while I took measurements.  Before I left, I picked up a piece of sheetrock from the trash pile and when I got home, tested it for lead based paint.  It showed to be hot.  In calling the parents, they decided to have their daughter tested, who ultimately showed had been lead poisoned from the demolition.
I began deeply researching lead based paint hazards and for some reason, became very interested in the subject.  My company was one of the first Lead Safe Certified Firms and I became a Certified Renovator.  I've performed numerous RRP and LSHR projects and finally decided to specialize in lead based paint.  In taking the required courses and passing a couple of test, I became a State of Texas Licensed Lead Inspector and then a few months later, became a RRP Instructor.
Since that time I've written articles, done presentations and been mentioned by NARI and Remodeling Magazine, along with being a guest blogger on several blogs.  Lately, I've been administrating a private email group comprised of EPA, State Health Departments, Lead Inspectors/Assessors, RRP Instructors and lead safe organizations.
However, I consider my greatest career accomplishment in when I helped my own granddaughters from possibly being lead poisoned from a tub that was leaching lead.  I think of this every time we sit and read stories together.  Family is everything.