In The Beginning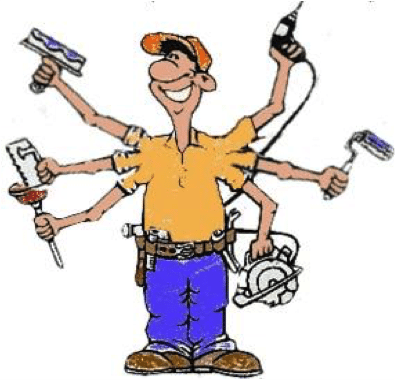 Most painters I know started out with a desire to be self-employed and have a decent set of painting skills. That was enough motivation for me to get going, too. Of course, I later found out that there is a whole lot more to running a painting business than I ever imagined! In those early days, we were thrilled to have a chance to bid a job and there wasn't anything that I wasn't willing to do. If it wasn't nailed down, I would paint it; sometimes, even if it was! I didn't really have a specialty, but I wasn't trying to be a handyman. Basically, I was not running a painting business, I was running an Anything–For–Money business. But one day a beautiful accident happened that changed the course of my business and helped me land more jobs for painting and become a local expert in a very specific niche.
The Gift
We landed a job for an older gentleman that turned out to be the biggest one we ever had up to that point. This man was renovating a house and needed a lot of work done. We were hired to paint the walls and that was it. As he looked for other contractors to do additional work I would pipe up and tell him that we could do those other things he needed done as well. He needed the work done and we needed the work, so it seemed like a great solution for both of us!
We put in a new hardwood floor, a tile backsplash, hung a giant mirror, and even fixed a toilet. Then he asked us something I've never been asked…
"Do you paint kitchen cabinets?"
I had never done it before, but that didn't stop the "YES!" from coming out of my mouth. Heck yeah we paint cabinets! Now I just had to figure out how it was supposed to be done. Little did I know at the time that this would be a golden nugget, a catalyst, that would later drive more business than anything else I had ever tried.

The Journey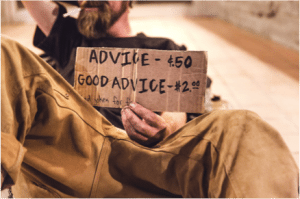 That afternoon, I tracked down my Sherwin–Williams paint rep and asked him what products he recommended for painting cabinets so that it would look good and last a long time. After getting his recommendations, and watching a few hundred YouTube videos on the subject, we were ready to go. Of course, nothing is as easy as it seems and cabinet painting proved to be no exception. It was a lot of tedious work and, honestly, not worth what we charged for that first endeavor.
What followed made that little experience all worth it.
Even a Blind Squirrel Finds a Nut (or Niche)
After the job was complete, we took pictures of everything, got a great testimonial from our customer, described the work that had been done, and posted it on our website. Two weeks later, I started getting call after call from people wanting their cabinets painted. How did people all of a sudden know that we did that? It turns out that people had been searching online for "Cabinet Painting." That one little post, along with the pictures, somehow got picked up by Google and was now ranking on the first page!

Whether I wanted to be or not, I was now the local cabinet painting expert.
Needless to say, I quickly honed my skills and methods to become more efficient and better with each passing job. Not only that, but I can now charge much more than I did in the beginning and our customers are thrilled! It's still less expensive than new cabinets or even refacing.
What's My Point?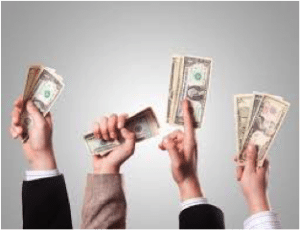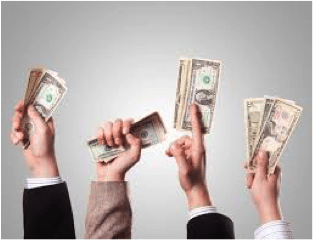 By now you may be thinking, "Good for you. Now you can paint cabinets." The truth is that we really don't like painting cabinets. It's tedious and time-consuming, but it's a profitable niche, and the biggest plus is that we get so much additional work out of it. Let me explain; often times, when people want their cabinets painted, they also want their kitchen (or even their whole house) painted. When I get there to do a cabinet estimate, I always make sure to explain that we also do full interior and exterior repaints. More often than not, we will land that additional work as well. Most people don't want to deal with 2 or 3 different contractors.
We no longer lay floors or deal with backsplashes and toilets because we don't have to! We have so much paint work that we are now able to focus on what we do best!
Takeaways
I've learned several things in this (and other, similar) experiences. I have listed them here for you:
Become an expert at one or two things—that's all!

"Brag" about it. Post it on your website, put it on your Facebook page, take before and after pictures. And ASK FOR REVIEWS!!!

Having a specialty that you are known for will make the phone ring and lead to additional opportunities.

Use this expertise to win additional work by letting customers know everything you offer. They will be more willing to use you if you are already at their place doing other work.
Ask yourself:
"What is a service that I currently offer that I can highlight to get my foot in the door?"
Here are some ideas for a niche:
Garage floor painting/epoxy coating

Wood door re-staining

Wallpaper removal

Deck staining/waterproofing

Pressure Washing

Specialty painting (we used cabinets, but there are other things: appliances, tile, concrete, etc.)
Focus your marketing efforts on these niche things to make the phone ring. Once you've established yourself within a niche then rinse and repeat with another one. Before you know it, you will be the expert at 3 or 4 things and dominate your market for everything else painting related!
Hi, I'm Dan Kelly with Kelly & Sons Painting in Salem Oregon.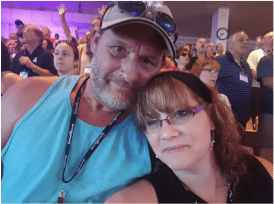 I am the typical outdoor type of guy that loves camping, fishing, and spending time with my family. I love church and attend regularly. Like most Americans my purpose is to provide a good life for my family, make people happy and grow my business.
I have to admit that I am not a self taught painter. Instead I have been taught by well seasoned painters. This apprenticeship type training has led me to be a fantastic painter.
I constantly learn new things and keep my skills and abilities current with the ever changing and evolving technology in the painting industry.