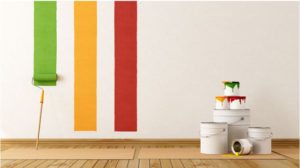 Running a successful painting business is not limited to simply working harder and giving the best output; it involves a lot more than that. Creating strong relations with your clients, spending on advertising and marketing, managing your costs and expenses as well as finding ways to make your way into the mainstream business community are some of the key factors that help in making a business successful – and your painting business is no different.
Whether a solo painter or an established paint contracting business, if you want to expand your business and get noticed by a larger clientele, you will have to make some changes to your business plan and strategy.
Here are some useful tips to help you get started in the right direction:
Use different advertising and marketing methods
If you don't create awareness, you won't get noticed. This is the only way to grow your clientele. Advertising and marketing can be done in a number of ways. Ask your friends and family to spread the word about your business. Ask a satisfied customer to recommend you to their circle or help you land more projects.
Hire a photographer to take professional pictures of your work. Make a portfolio which can be shown to prospective clients at consultation meetings to give them an idea about the quality of your work and the services you offer. Use these pictures to place ads in local newspapers, TV (local advertisements), hand out flyers etc.
The best opportunity to showcase your work to a huge circle of clients is by partaking in public events. For examples, an event organized by builders. Offer discounts or complimentary services to customers who book consultation appointments or services at the event.
Hire the right people
Hire people who are good at painting, so you can concentrate on other aspects, such as marketing and lead generation, that are important for increasing sales.  Some key points to remember while hiring are:
Quality of the person matters more than quality of his work; the latter can be improved.

Avoid hiring someone out of obligation. Get someone who has experience in the field and will be a good fit for a position.

Let them know of your expectations regarding work and train them if they have the perseverance but lack the skills.
Of course, this will require you to learn management skills. And, you will have to target a bigger monthly profit margin that will leave you with some extra cash after paying off the salaries.
Use technology for innovation
Social media is perhaps the most powerful media today and has maximum customer reach. Use social media to painting acumen, variety and styles. You can also use social media platforms like Twitter and Facebook to advertise and attract potential clients. Your clients can also give feedback on your page that will benefit you in two ways;
It will help you improve your business.

Your business will get noticed by their social circles.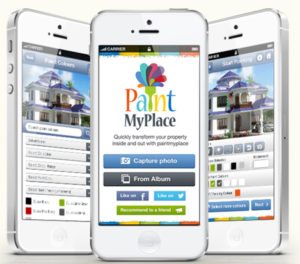 There are a number of apps and online software options that can give clients an idea about how the color scheme or wall décor you suggest will turn out. This helps clients make the right decisions. It also saves you from the hassle of post-paint complaints from their end.
Some examples of such apps are Paint my place and House painter pro.
Never stop learning
The key to consistent growth is constant learning. As time changes, there are advances in every field and this requires learning new things. Even if you are an expert in your field, you will soon be outdated if you stop learning.
Learning is not limited to books or taking formal training. Keep experimenting with your skills to learn, keep learning from your failures and be a keen observer to learn.
Combine these tips with your expertise and skill set to run a successful paint contracting business. 

Audrey Throne is a mother and a professional blogger by choice. She has completed her masters in English literature from university of Birmingham. As a blogger she wrote quite a few posts on health, technology as well as management. She loves to discover new places and share experiences in words. Find her on Twitter: @audrey_throne.