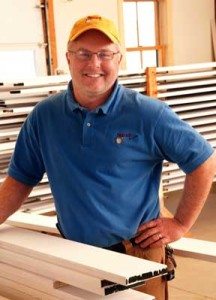 Scott Burt Joins  JLC Online as a Featured Author
The Journal of Light Construction recently added Scott Burt to its 2014 Featured Blog Author lineup at JLC Online, the interactive online venue for construction and remodeling professionals.
Scott Burt is a paint contractor and author of the popular "From the Field" column in American Painting Contractor magazine.
He also publishes the topcoatreview.com blog, is an editor at bloggingpainters.com and a founding partner in the Prep to Finish paint industry training program.
"JLC is a leader in construction industry education, and it's a natural extension for them to include painting in their efforts. There is so much crossover today between painting and remodeling, it's important that the two trades share accurate information with one another. JLC has the reach to achieve that, so I'm excited to share some of our paint industry content with JLC Online readers",  Scott told BP.
Scott has attended JLC LIVE in recent years, performing tool demonstrations on the event floor and discussing finish techniques with contractors and manufacturers. He also wrote a feature article about waterborne finishes that was published in the December 2012 issue of JLC magazine.
The Journal of Light Construction is a monthly magazine published by Hanley Wood, LLC. Since 1982, JLC has provided residential and light commercial contractors with practical jobsite advice.
Follow Scott Burt at JLC Online.