Northeast Council PDCA partners with Prep to Finish to raise the bar some more…
Todd Pudvar and Scott Burt (preptofinish.com) will be teaching at the PDCA Northeast Council Regional Conference on Friday, November 13 in Trumbull, CT. This is the Council's largest event, bringing together paint contractors from New England and New York.
Here is a link to the Conference and Vendor Expo.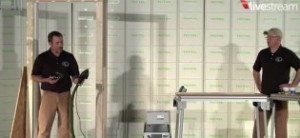 Earlier this year, the NE PDCA/P2F collaboration delivered 4 Prep to Finish spray training clinics for Northeast Council members in Medford, MA and Port Chester, NY. The New York workshops were part of P2F's noteworthy #543tour for paint industry training.
The PDCA spray workshops were well attended and reviewed by members. Video highlights of these training sessions are archived at the P2F site. 
Technology in Painting
At the Regional Conference, P2F will be speaking at Tech Track. Todd and Scott will demonstrate top technologies, and lead discussions complemented by a Power Point backdrop. 
This is not a class about iPhone apps, SEO, or long tail keywords, but rather an examination of the current 'best in class' field based technologies for efficient and profitable results on the job. Prep to Finish has designed a curriculum for Tech Track, customized for the realities we all face as contractors in the Northeast.
Consider it the State of the Art of Painting in the Northeast. 
This dynamic session will include but not be limited to:
TIPS: Technology Integrated Prep Systems
Abrasive type and grit selection
Types of Power Sanding: Random Orbital, Linear, Rotary
Techniques for Technology Types
HEPA and Dust Control: Worth the Hassle?
Creating streamlined compact and mobile kits
Task Based Selection of Application Technologies
Product Selection
Oil, waterborne and OMU
Manual versus powered
Sprayer selection
Balance of quality and production
This presentation will run from 8:00 a.m. to 3:00 p.m., with lunch provided. Attendees will have the opportunity to handle and demo the systems discussed.
P2F designed this day to be meaningful for owners, managers and crew members alike. Todd and Scott are always fun and interactive, with an emphasis on dialogue, group discussion and bridging communication gaps within painting companies. 
Who is Prep to Finish?
Todd Pudvar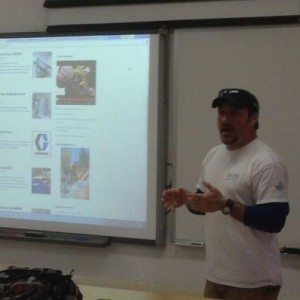 It has been said that water covers 2/3 of the earth, and Todd covers the rest.
With over 20 years of public education experience, Todd is one of the most dynamic and engaging teachers you will see.
His operational sensibilities, combined with immense mechanical and technical aptitudes help him to break down complicated topics and make them simple for attendees.
Scott Burt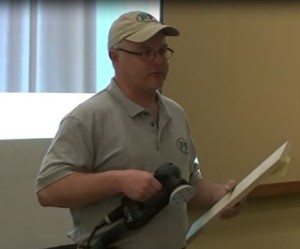 You have probably seen Scott's popular monthly "From the Field" column in American Painting Contractor magazine at some point in the past decade.
Scott is the paint industry's most published print author and prolific online content creator. In addition to APC, his work can be found in the Journal of Light Construction, Professional Deck Builder, and This Old House, as well as numerous online venues.
With a Master's degree in Education, Scott is passionate about gathering information and sharing it with others seeking to improve the paint industry. 
About P2F
Prep to Finish is a paint industry sponsored training program for pro painters and students in technical schools. Sponsors include Festool Power Tools, Graco Sprayers, Sherwin Williams Paints and 3M Protective Gear.
If you can't wait until November for some shop talk, P2F will also be appearing at the JLC Remodeling Show and Deck Expo in Chicago at the end of September, and in Dallas in October for a private corporate training event for Fresh Coat Painters, in partnership with Sherwin Williams.
Join P2F on the road for paint industry education!
Prep to Finish training videos are archived at the Prep to Finish site. For updates from the road, follow on Twitter.
Register for Tech Track Here.