So, you have been working as a painter for some time now and you are looking to venture out on your own, find your own clients and manage your own projects.
You have perhaps also competed a few jobs and are wondering "where to from here"?

How do I find enough work to keep me busy and perhaps hire other contractors?
First of let me start by saying that running your own painting business is much more than painting a few walls. It requires patience, persistence, IT skills and most of all interpersonal skills to gain a competitive advantage over others within the industry. But if you think that you have what it takes to make it here is a list of what I think are the most important steps when setting up your own painting business.
Know what is required in your area
Check your local/state/county rules for setting up a painting business. Be sure to have the proper licensing and insurance as required. If you are working on pre 1978 homes (in the US), be sure to have your RRP Certification in order.
Design and print some business cards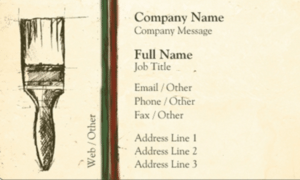 There is always the options of designing these yourself, but if you want to make an impression it is important that they look professional. If you haven't got at least some design experience it is best to hire someone to do this for you. Your business cards should include your phone number, email address and web address as well as a brief list of painting services offered – i.e.interior painting, exterior painting, commercial painting, residential painting
Set up a Website
There are currently a number of website design platforms available, which feature templates that do not require any knowledge of html coding, the most popular and well known of these being WordPress. Perhaps you can have a go at designing a website yourself or if you are lacking experience hire a professional.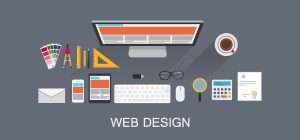 Make sure you use keywords throughout your site that potential customers would use when search for a painting business. Include Alt tags on all your images and make sure you use unique titles, descriptions, H1 tags, and keywords for each one of your pages. Once your site is optimised Google spiders will start crawling and indexing your site.
                                                                                Start Blogging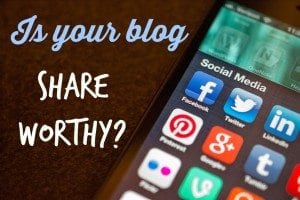 Pick something to blog about that is going to interest potential customers. Make sure that your content is of high quality that others may link to, which will provide valuable backlinks that are going to boost your ranking on Google. Another way to approach this, is to log all the jobs you do on your blog so once you have a some jobs under your belt your blog will be a comprehensive portfolio of your work. View an example of a painting blog featuring recent work here.
Things to include in your posts are:
Video footage of you and your painting contractors at work
Photographs of houses or rooms after painting
Videos and photographs showing you and your painters transforming properties
Get your Online Presence in order
List your business in popular local directories such as Yellow Pages, Hot Frog, Start Local, True Local and Yelp or any others that may be relevant in the area you live in. Get active on social media – set up social media accounts on all the major platforms and start posting regularly. Facebook, Twitter, Instagram and Google+ are a must.
Set up a Google Analytics account and monitor the traffic you are getting to your site.
Register for a Google Search Console account – where you can keep track of the search result you appear in including the number of impressions for each keyword, your position and click through rate. Make sure you submit a sitemap, to make it easier for Google to crawl your site.


Set up an Adwords account and run some ads – It will take a while for your site to generate traffic in organic search and this will largely depend on the quality of your content and number of competitors in the market you are in. In the meantime running paid advertising will help
generate leads for your painting business.
Set up an email in Google Apps featuring your business name – this will make you appear more professional when contacting customers.
Visit construction sites – In addition to your online activity you should also start to network on a regular basis. Make it a habit to visit at least two construction sites per day and ask to speak to the person in charge, which will usually be a site manager or supervisor. Ask whether they already have someone who is going to paint the building. Regardless if they do or don't, hand them your business card and let them know that you are interested in quoting on upcoming projects.
Call builders – Look up local builders in your area on Google Maps and start to call a few each day. Ask to speak to someone in estimating and find out if they have any current tenders or jobs ready for painting. Tell them about your business and request to be considered for quoting on future jobs.
Network – Hand out your business card at every social gathering you attend: birthdays, weddings, christenings you name it. Use every opportunity to casually drop what you do when meeting people in your day to day life. Word of mouth is truly the best way to find work as people are more trusting of recommendations as opposed to advertising.
Find other contractors-Join an online forum or Facebook Group and discuss ideas with other contractors.
Put some signage on your van – This is your free portable advertising space that should always be used. Featuring an attractive display on your vehicle is going to send a signal of professionalism and quality to potential customers.
 Attach "Painting by…" signs to the front of your house and potentially other houses you have painted if permitted by customers. This is direct evidence of the quality of your work which encourages people walking by to contact you.
Collect Testimonials-Use video or review sites
As you can see setting up a painting business requires a great deal more than simply picking up a paint roller. If you have anything to add to this list please include this in the comment section below.
Otherwise I wish you the best of luck and I hope that you have a great deal of success venturing out on your own.
Ana Bosnjak   Marketing Manager, Zoom Painting