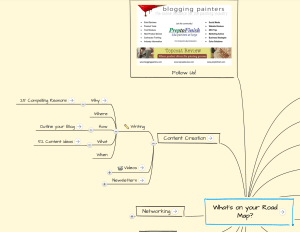 If you have been following along in our Roadmap series, you likely understand why you should be blogging and may now be wondering where and how to build your online property.
One of the first things to consider is whether to build it (website/blog) yourself or hire part or all of it out.
For an industry that is often impacted by the DIY crowd, we sure to like to take on projects like content creation, web design, SEO and Social Media management that often are better left to the pros – at least that seems to sometimes be a pattern just after the holidays when things slow down a bit.
So what are the options?
"I need leads now. Have no time to write and no tech skills"
Footbridge Media
For instant web presence, they are a good choice. They have great SEO, but use the same content and photos for multiple sites (although you can request customization and have your own photos added). 
DE Web Design
Devyn shared more about his services here, "Do you need a website?". He will customize your site and provide support for a very reasonable price.
These are more like "subscription" services, they handle everything, and do it well, for a monthly fee. The problem is, if you decide to cancel before your contract is up, you don't get to keep your website. Both are very effective at SEO and they will not provide sites for multiple contractors in the same zip code, so if your local competitor is using them, you are out of luck.
"I have a website that is done by a professional, but I would like to start my own blog"
Ideally, you should be able work with your web designer to "weave" your own content into the website, rather than have a separate link that says "blog".  They should be able to create articles that are part of your website and integrate your content. Don't start a blog on with a different domain or CMS, you want the "SEO Juice" to be all in one spot.
"I have some tech skills and would like to create and manage my own site"
Wix-This is a good site for beginners, very easy to use and good support. Users often find they "outgrow" it and want the variety of themes and plugins available in WordPress.
Wix makes it easy for all levels of users to build websites quickly as it enables you to drag and drop content wherever you want. With WordPress, you'll need to be prepared to spend a lot of time to learn how to use it. Source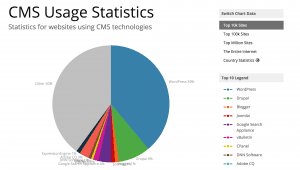 There are other platforms that could work, and the learning curves can vary. A common question is whether to use WordPress.com or WordPress.org. The key is to find the CMS that works for you, and can still provide the vehicle to showcase your writing.
We have been using WordPress for years and it has served us well.  It is one of the most widely CMS used and therefore has the most support tutorials online. Avoid free site builders, there is often little support and the ads they place are often distracting.
Whichever platform you choose to manage your content, create your own plan and check out our Road Map for more resources. If WordPress is your choice, you might be interested in our step by step instructions here.
Our next article will explore the nuts and bolts of creating a blog post, stay tuned and feel free to leave a question or comment below.