Getting your name as a painter may feel like an entirely different field. Whether you run a small team or are on your own, you've given serious thought to expanding your painting business. To that end, you could be prepared to test almost any advertising strategy that promises to bring in new clients. On the other hand, smart technique selection may yield far better results in the long run, especially if you stick with it. If you put in the time and effort to promote your business, you may be rewarded with a never-ending stream of new leads or potential clients. Here are the top sales promotion ideas for your painting business.
Discounted-price promotions
Businesses in the painting industry are often unwilling to advertise discounts of any kind, let alone significant percentages. However, if done right, these promotions have the potential to significantly increase your AOV (average order value) and offset any revenue losses. The success of any percentage-off promotion depends on how straightforward it is to implement.
Offering 20% off everything rather than just exterior home painting tends to attract more customers. "Gated" offers (promotions aimed at a specific demographic) might help narrow your sales, but they can also discourage potential consumers who feel they don't fit in. Vary the quantity of work and the price you charge based on the results.
Don't jack up your prices only to make up for the discount you're offering. Most home and business owners will get many estimates for painting, so if yours is 20% more than the next guy who isn't offering a "promotion," they will be suspicious. Don't waste your money on low-value advertising for your most profitable services. To put it another way, this helps you make up for lost profits without affecting your bottom line.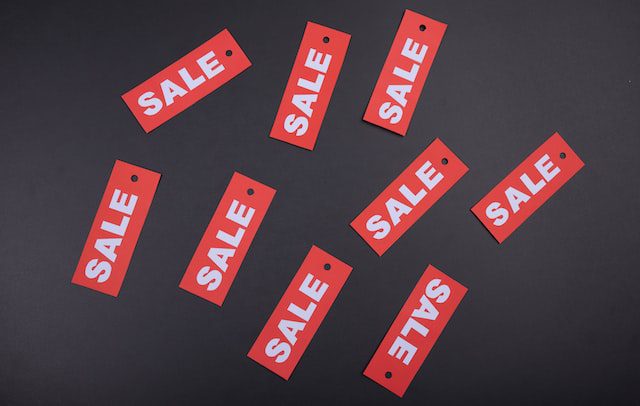 Use online advertising to your advantage
One of the best promotion ideas for your painting business is to promote your business on social media sites like Facebook and Instagram and search engines like Google using online advertisements. Though they may need some initial effort to set up, once you've established a routine, they should run largely automatically.
In actuality, there are several resources for handling these advertisements independently. Example: using the MailChimp integration in Jobber to make and publish Facebook and Instagram ads directed at a specified demographic.
Internet advertising might be pricey up front, but it can pay off if your demographic often uses the internet. To begin, it's best to take things slowly, make a plan, and gather information. Get the most out of your resources by fine-tuning and honing your strategy as you go.
Lawn advertising
Investing in lawn signage is one of the smartest promotion ideas for your painting business. Before beginning to paint a property, ensure you have permission to place a lawn sign in the front yard. From their interactions with their customers, experts at golansmoving.com say that this method is excellent for getting referrals since people can see your work in action. With the customer's approval, you can leave the yard sign up for weeks or months after the project is done. This strategy will get you free advertising for a considerable amount of time.
Your yard sign should be as simple in design as is feasible. Remember that most people will not be able to read your sign's fine print. Simple logos, business names, phone numbers, and "Get a Free Estimate" messages are all on our yard signage.
Make content that has a distinct regional character
One cannot overestimate content marketing's significance. But what would work best for a painting company's content strategy? Small businesses may struggle to dedicate enough time to content creation. But locally focused content relevant to your target audience might give you an edge.
Creating content with a specific geographic target audience increases brand recognition in that area on various fronts: in local search engine results, on social media, and in the broader community. Topics for your articles might include the latest events in your area, resources your target audience would find helpful, tips on home improvement projects, and so on.
Blogging
Blogging can seem like an odd marketing strategy for a painter to employ. But you'd be surprised at how much you can teach readers to boost their trust in you. Blogging regularly about your field is one of the best promotion ideas for your painting business. For example, best practices, common mistakes made by homeowners, and everything else there is to know about painting could all be covered in a painting class. Your readers will come to know you as a reliable painting resource. After that, you may promote your business and services to readers in each article and provide them with a way to get in touch with you.