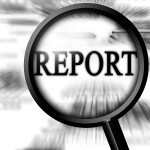 The 2012 U.S. Interior Paint Satisfaction study conducted by J.D. Power and Associates came out in April. Benjamin Moore ranked highest in customer satisfaction, Sherwin Williams was second and Behr third. While we salute the manufacturers who scored well, we also have to peel back the layers of this onion and see if it brings any tears to our industry eyes.
This study measures the satisfaction of consumers who have purchased and applied paint in the past year, and the criteria include:
application
product offerings
durability
price
design guides
warranty/guarantee
A few interesting results of the study:
82% of paint consumers apply the paint themselves instead of hiring a professional
Consumers average 4 gallons of paint per project
Average cost per gallon is around $30
Customers who purchased their paint from a manufacturers store were more satisfied with their experience than customers who purchased their paint from a home improvement retailer.
While some of the consumer type reports that come out for the paint industry at times border on absurdity,  the JDP studies actually seem to be empirical in nature, not driven by sponsor dollars or who sold the most paint. I think it is an interesting cross section and insight into consumer patterns regarding paint purchase habits, and the quality of their experiences with paint.
What does this mean to paint contractors?
If you have ever visited any of the online paint discussion forums, you don't have to go too far through the door before you run into pricing questions or contractor frustration over customer unwillingness to pay professional prices for small interior residential repaint work. It usually turns into a polarizing discussion.
The JDP study is evidence that a potentially very high percentage of paint consumers don't necessarily consider interior painting to be a service that requires a professional. And, guess what? Its not. Not anymore than mowing the lawn or changing the oil on the car does.
Residential interior repaints require the least amount of equipment (capital investment), so the cost of entry for paint contractors in this segment is low, which drives competition up and prices down. Competitive bidding situations now involve more contractors than in the past. Three estimates used to be the standard for homeowners in contractor selection. It is not unusual to see 5 or 7 these days, according to contractors.
The JDP study illustrates that contractors are also competing with the homeowners themselves for interior paint work. If the project doesn't have any significant degree of difficulty – ie, logistical challenges, exceedingly difficult cuts, tedious detail – many homeowners can do a fairly adequate job. In fact, I have seen some homeowners who could paint better than some professional painters.
Do the math. Almost anyone, homeowner or contractor, can go buy the average 4 gallons of paint at $30 per gallon, a 4 foot step ladder, a roll of plastic, a case of blue tape, and a couple of brushes and rollers for about $250. Now I understand why the $99 room painters feel like they have to do what they do.
The Psychology:
Most people hate to paint. They really do. When I tell people I am a painter, they say: "I hate painting." I say: "Most people do. That's good for my business." And it is simple human nature to not be very good at things we don't enjoy doing. It's simple human nature. Painting is generally about as much fun to the average person as going to the dentist. But, homeowners do want cool new colors and a fresh coat. So, it's an emotional roller coaster, and it is stressful.
Often times, that is about the point in the discussion when a paint contractor is invited through the door to give a free estimate. So, this is another example of why we, and a lot of contractors we know, keep an eye on the industry and share insights and trends. If we don't understand what is important to our customers, we won't do very well earning their business and pleasing them with our services.
Editor's note: Thanks to JD Powers for providing the infograph below!